Cheap gas prices
---
Switching to a cheaper tariff is one of the quickest and simplest ways to save on your gas bills, but it can be tricky figuring out if you're on the very best rate, given the sheer number of cheap gas suppliers in the UK, and the fact that prices can differ depending on which part of the country you live in.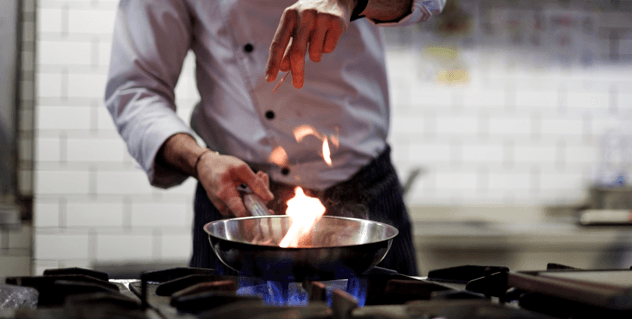 The good news is, you don't have to ring around each and every supplier to compare deals, you can run an instant gas price comparison by simply popping your postcode in the box at the top of the page. And you can be switched to a better deal in a matter of minutes.
How to find the cheapest gas rates
---
Comparing gas prices with us is the best way to find the cheapest gas rates in your area, and switch to a deal that could help knock hundreds of pounds off your annual energy bills.
To get started, enter your postcode in the box at the top of the page, then answer a couple more questions about your current energy deal and the amount of gas you use. We'll then return a list of quotes that highlight the cheapest prices currently available.
The more information you can provide, the more accurate our quotes will be, but don't worry if you don't know how much you spend on gas each year, or have your exact usage figures to hand, we can still run quotes by using an estimate based upon the size of your house.
All you then need to do is pick the deal you prefer, and we'll handle the rest.
Why do gas prices change?
---
Gas prices are constantly changing, and there can be any number of reasons behind these fluctuations, from changes in government policy, to a drop in global production levels, to an increase in distribution costs. Even unexpected weather conditions, such as an unusually cold or long winter can increase demand and push up prices.
Gas suppliers will often try to prepare for any such issues by bulk-buying gas months or years in advance, but a sharp spike in demand can quickly deplete stockpiles and push prices up.
In short, no-one can really predict what prices will be from one day to the next, so the only way to keep rates in check is to compare tariffs and switch to a better deal whenever you can – the risk of losing customers to a rival supplier is one of the best ways to keep the energy market competitive and keep a lid on rising prices.
What happens when I switch gas supplier?
---
If you've never switched supplier before, you'll be surprised at just how straightforward and painless the whole process is. Once you've run a gas price comparison and picked your preferred deal, we'll get in touch with both your old and new suppliers to inform them of the switch.
You'll then be contacted by your new supplier, who will confirm the switching date, and the only thing you'll then need to do is submit a final meter reading to your old supplier, and an opening meter reading to your new supplier. These meter readings will ensure both your final bill and opening statement are accurate.
The whole switch should take no longer than 17 days, which includes a 14-day cooling-off period, and the gas will be supplied to your home via the existing pipes, so there'll be no need for any digging or drilling.
Run a gas quote now by entering your postcode in the box at the top of the page.